Performance Pledge
Vision
To provide high-quality statistical services, contributing to the social and economic development of Macao.
Missions
To implement the objective of "Statistics are here to serve you" that is in line with the people-oriented spirit; to provide high-quality, reliable, timely and transparent official statistics to members of the public and the government; to provide statistical enquiry and support services to data users.

To ensure that compilation and dissemination of statistics conform to scientific principles and international standards with due consideration to the actual situation of Macao.

To build a high-calibre, efficient, enthusiastic, courteous and professional team, and uphold the principle of statistical confidentiality; to assist respondents in completing questionnaires, and ensure effective protection of personal data.

Beliefs
People-oriented spirit
Professionalism
Objectivity and impartiality
Confidentiality of individual data
Commitment to excellence
Effectiveness of services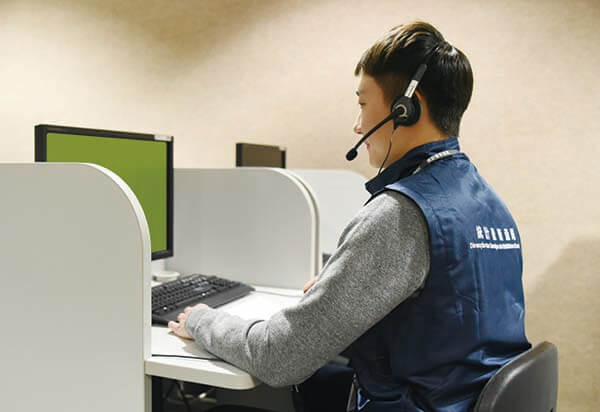 1. Dissemination of Statistical Data on Schedule
DSEC pledges that monthly, quarterly and annual statistical information can be published within the month, quarter and year immediately after the respective reference periods, and that 90% of the statistical results can be disseminated in accordance with the statistics release calendar for the current month and the next three months that is published on the DSEC website on a monthly basis.
Summarised survey results are disseminated to the media and regular users through press releases, while detailed information is released simultaneously on the DSEC website and in printed publications.
2. Prompt Response to Statistical Enquiries
The Documentation and Information Centre is designated to assist data users with their enquiries on statistics, as well as to provide advisory services on the application of data. Enquiries or requests for statistical information can be made to our Centre by telephone, e-mail, facsimile or post, in person or through the Online Customer Service.
In responding to statistical enquiries, we pledge that:
99% of the telephone enquiries will be answered immediately;

99% of the enquiries in person to our Centre will be answered immediately;

90% of the written enquiries for general information will be answered within 2 working days; 80% of the statistical enquiries that require special tabulation, compilation or processing will be answered within 5 working days.
3. Assistance in Completing Survey Questionnaires
DSEC conducts regular surveys to collect information for the compilation of statistical indicators. Respondents can provide data through face-to-face interviews, by telephone or postal returns of self-completion questionnaire. Dedicated helplines are available to assist respondents in completing survey questionnaires, and we pledge that 98% of the enquiries can be handled immediately.
4. Enquiries on Commodity Codes of External Merchandise Trade
Helplines are available to answer enquiries on commodity codes in completing the import/export declarations and licences. We pledge that 96% of the enquiries can be handled immediately.
5. Electronic Publications
We pledge that 99% of the electronic publications can be posted on the DSEC website on the same day of data dissemination, providing users with convenient and timely access to the latest statistical information. Subscribers to the electronic publications will also receive e-mail notification on the release of statistical information.
We pledge that, after the acknowledgement of the subscription forms, 98% of the applications can be duly registered within 2 working days.
Implementation of Performance Pledge in 2021 and Performance Targets for 2022
Service Category
Performance Standard
2021
2022
Target
Implementation
Target
Data Dissemination
On schedule
90%
90%
90%

Response to statistical enquiries

Telephone enquiries
With immediate answer
99%
100%
99%
Written enquiries on
Available information
Within 2 working days
90%
89%
90%
Information requiring special tabulation
Within 5 working days
80%
77%
80%
Enquiries in person
With immediate answer
99%
100%
99%
Assistance in completing survey questionnaires
With immediate answer
98%
100%
98%
Enquires on commodity codes of external merchandise trade
With immediate answer
96%
96%
96%
Electronic publications
Release of electronic publications
On the same day of data dissemination
99%
99%
99%
Subscription to electronic publications
Within 2 working days after acknowledgement of subscription
98%
98%
98%
Effective Supervision
The Director of DSEC takes up the supervisory role in ensuring the work of DSEC has measured up to the performance targets, and submits progress reports regularly to the Consultative Committee of Statistics. Latest progress on the implementation of the targets is published on the "Performance Pledge" leaflet.
Service Improvement
1. Improvement in Service Quality
Enhance customer service skills and statistical knowledge of front line staff;
Keep track of media coverage and public opinions relating to statistics disseminated by DSEC through public opinion analysis;
Launched a new service "My Statistics", which enables users to save statistical indicators, tables and publications of their interest on the DSEC website. The saved items will be updated along with the system;
Continue to enhance the DSEC website and data enquiry management system;
Improve the response time to statistical enquiries;
Enrich statistical indicators on the Statistics Database for users to access more statistical data.
2. Strengthening of promotion on statistical literacy
Promote statistical services and products through seminars in schools and among local associations, comic strips, information racks, online media platforms and government information centres;
Enhance the promotion of statistical confidentiality;
Use infographics to provide simple and clear explanation of statistical indicators and subjects that are of public concern;